Pentarch Forestry has developed a business model that offers forest owners a viable export alternative to domestic processes, hitherto unavailable in Australia.
From humble beginnings, our business has grown significantly and has operated in all Australian states and many parts of New Zealand, with representation in the markets of China, South Korea, India and the Middle East.
Timber Products
Pentarch Forestry has been developing and producing wood products for well over a century.
Pentarch Forestry has become one of the largest suppliers of certified hardwood and softwood in Australia with a wide product range including flooring, structural timber, decking, furniture timber, decorative and cladding.
Pentarch Forestry products are used for structural, commercial and renovation markets and are distributed across domestic and export markets.
SALES: 1800 818 317
The beauty of solid timber flooring, engineered to perfection.
Click here for a full list of products and specifications
Hardwood timber cladding provides an envelope that protects a building. Hardwood timber cladding is an increasingly popular choice for finishing the outside of commercial and domestic buildings.
Click here for a full list of products and specificatoins
A hardwood timber deck provides a way to enhance any home, garden, commercial or retail property. Timber decking creates a comfortable, attractive and flexible feature that can be added to any kind of flat, sloping, wet or even waterside site.
Click here for a full list of products and specifications
Click here for a full list of products and specifications
Grading is distinguished by selective gum veins, spirals, burls, insect trails and other features that give timber floors a unique character, as individual as a signature.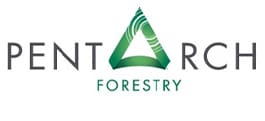 An agreement to purchase Allen Taylor & Company Pty Ltd and Duncan's Holdings Pty Ltd from Boral Limited was executed in July and all conditions for the completion of the purchase have been met. Allen Taylor & Company, Duncan's Holdings and their subsidiaries were collectively known as Boral Timber but from 1 October 2021 will trade under the brand Pentarch Forestry.
It is an exciting time for Pentarch Forestry as the strategic acquisition of Boral Timber, coupled with the recent purchase of the Dormit business in Victoria, places Pentarch Forestry in a strong position to drive future growth and diversification.